Welcome To My revised Aviation Home Page
Welcome to my aviation website. This site was especially created for everyone who is interested or related to the aviation industry. Like my other websites I used my Canon EOS 300 camera to take aircraft photo's. I used a 28-90 mm lense as well as a 75-300 mm lense for these photo's. As I take more photo's in the Netherlands, I have changed this website to include Schiphol Airport photo's only. So sit back, relax and enjoy my photo's.
All photo's are thumbnailed. For a larger image, just click on the photo. So please take the time to see my photo's :-)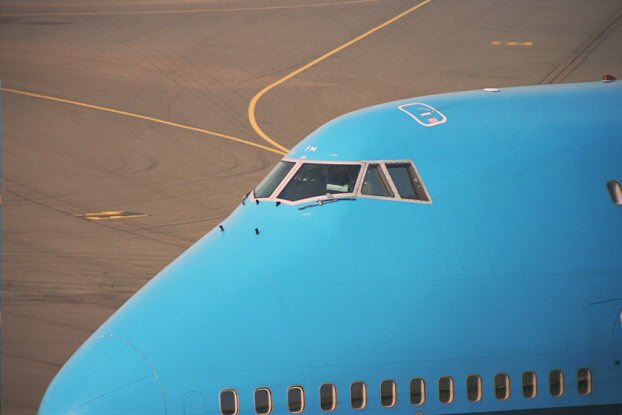 Site Updates
Whenever I have added new photo's, you can read about it here.
Upload 09/09/04:
I uploaded my first photo's taken from a different place with different (interesting) angles. These include photo's taken from KLM's 747-400 in old colours, KLM's 777, Martinair Cargo 747-200F, various European A319's, as well as my first close ups of landing aircraft. I hope you enjoy my website, as I enjoyed taking each and every photo I've taken.
KLM Boeing 747-400 up close....
As we all know, Schiphol is home to KLM, the Royal Duch Airline.
Guestbook
After you have visited my website, please leave your comments in my guestbook. This way I can improve my website

Mail me!
If you have any questions, just e-mail me at: rcannegieter@yahoo.com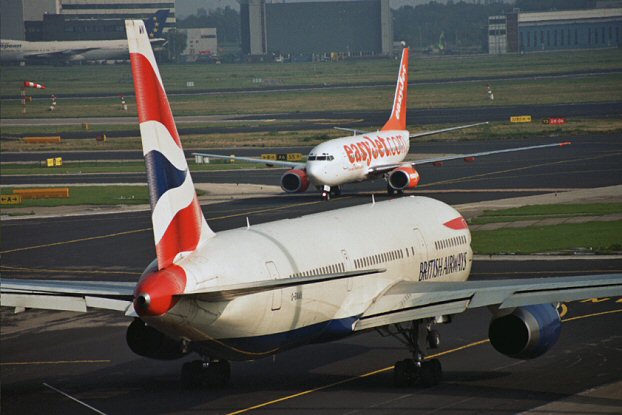 Scheduled vs. Low Cost...
In this photo that means, British Airways vs. EasyJet, competing head on with each other, as can be seen on this photo. I wonder how the crew in this picture think of each other. Competition, isn't that just great... ;-)